Overview
Push world-class Web & mobile apps faster into the market without compromising on Quality.
Software Name
Manual & Managed Functional Testing Services
Tagline
Your organization can feel relax by making us your Top Software Testing Services Provider
Primary category
Other Softwares
---
Description
Build and deploy world-class Web & mobile apps for your organizations at scale and leave your Software System Quality us. We ensure fast software delivery with high-quality software services on time, budget & Quality every time. We service a variety of clients ranging from startups to Fortune companies.
Manual & Managed Functional Testing Services Specifications
Freelancers

Startups

SMEs

Agencies

Enterprises
Web App : https://stelotechnology.com/

Windows
mobile testing

automation testing

security testing

EPL Testing

MANUAL Testing
Media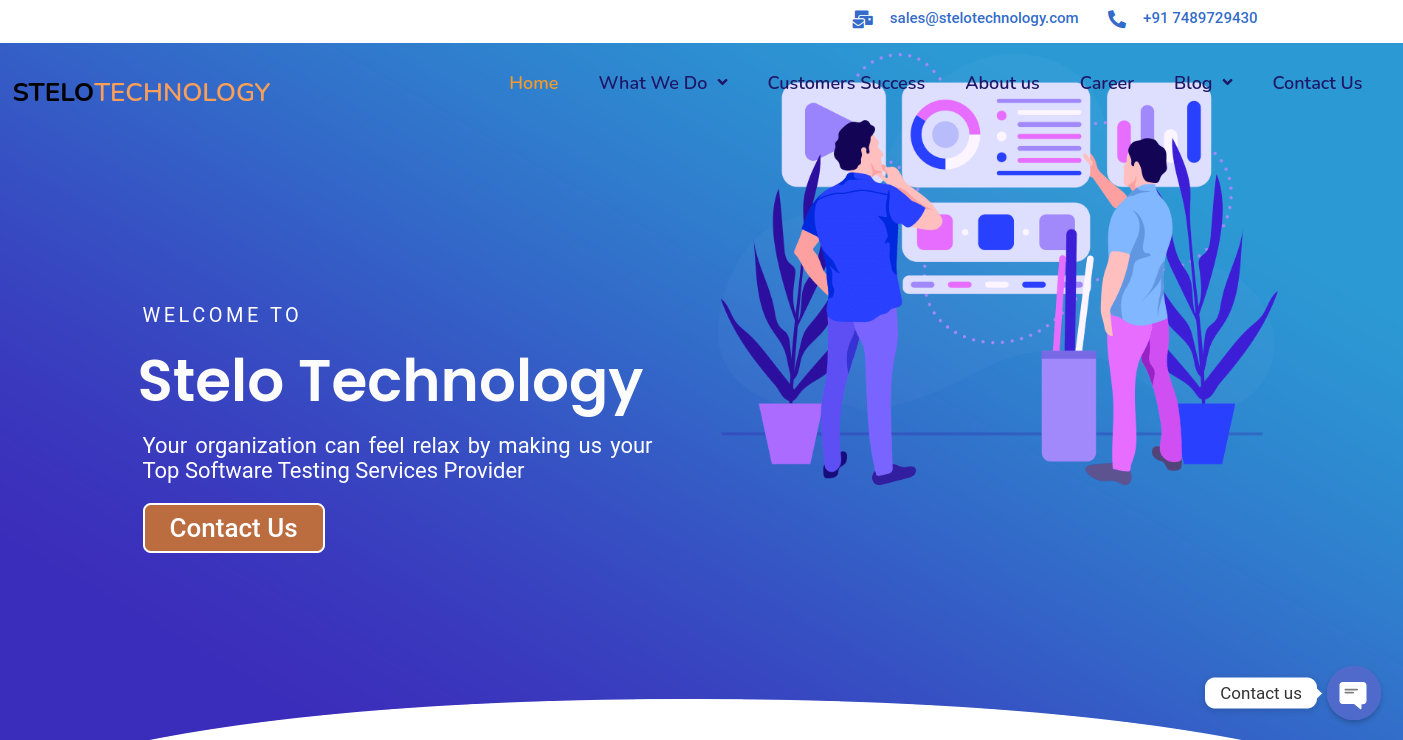 Company Profile
# 15 A, 4th Floor, City Vista, Fountain Road, Pune Mh 411014