Overview
Truein is an attendance management software for Contractual and Distributed workforce. The software accurately captures in-and-out times of employees. This software runs on mobile/tablets, comes with geo-fencing for on-field employees, has 70+ customizable policies that helps in making policies for shift, overtime, late mark, etc as well as provides automated timesheets with final calculations for payroll processing.
Tagline
Attendance Management Software
Primary category
Human Resource Management
Software Competitors
Pocket HRMS
HRMThread
Human Asset
GreytHR
BizHRS
---
Description
Truein is a comprehensive attendance management system which is trusted by 500+ customers globally. It is powered by features like face-recognition and Geo-fencing, that in turn, reduces the chances of buddy punching and double attendance. The software runs effectively on mobile and tablet devices. Also, HRs can access its payroll-ready reports that are backed by automated timesheets with final calculations. The software is used worldwide in industries like construction, facility management, retail, supply chain and logistics, manpower and staffing, manufacturing, and for other contractual and distributed workforce. With its 70+ customizations, one can create different policies for shift, overtime, late marks, etc. Truein is a proven solution that helps businesses to bring transparency and control in attendance and timesheet process. Also, employees worldwide can access their attendance and apply for leaves on the app itself.
Truein Specifications
Startups

SMEs

Agencies

Enterprises
Web App : truein.com

Windows
https://apps.apple.com/in/app/truein-user-time-attendance/id1385385659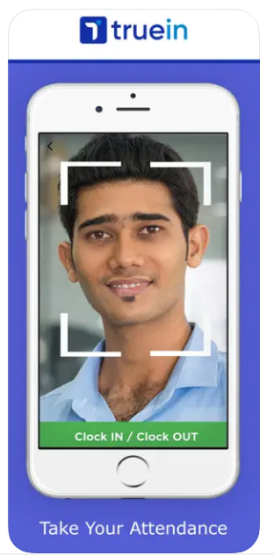 https://play.google.com/store/apps/datasafety?id=com.gotruein.one&hl=en_IN&gl=US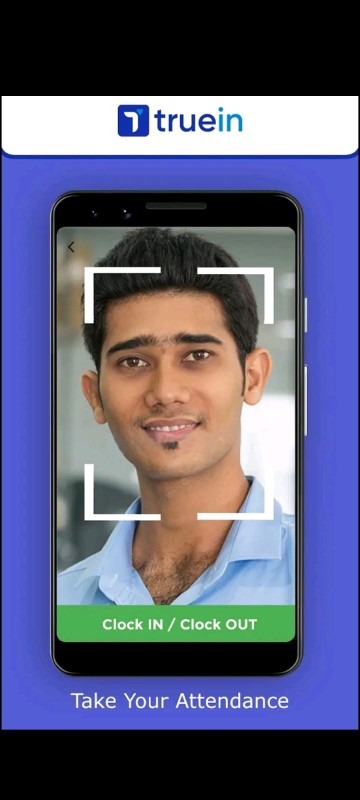 Pricing
Standard
INR 350 + INR 39000 per year (base price)
Face recognition based Time Tracking from Mobile or shared Kiosk
GPS Geofencing
Customized Reports and Analytics
Custom Breaks and Overtime rules
70+ Customizable policies
Multi-site management
Contractual and Distributed workforce use case
Unlimited Customer Support
Leave Management (Add-on) ₹60 /user/month
Premium
INR 390 + INR 39000 per year (base price)
Face recognition based Time Tracking from Mobile or shared Kiosk
GPS Geofencing
Customized Reports and Analytics
Custom Breaks and Overtime rules
70+ Customizable policies
Multi-site management
Contractual and Distributed workforce use case
Contractor Agency Information management
Job and Shift scheduling
Activity Punch
Multiple In/Out tracking
Priority Customer Support
Leave Management (Add-on) ₹60 /user/month
User Reviews